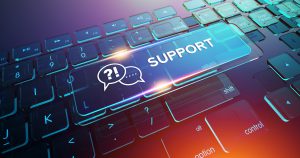 It is our philosophy that small and medium sized businesses have traditionally been under-served by IT support firms. Many small companies allow themselves to become dependent on an internal staff member or person who that lacks the bandwidth and comprehensive skill set to respond promptly or effectively to technical emergencies. Other small businesses turn to mass-market service providers staffed with technicians trained to offer by-the-numbers solutions to common problems, but lack the experience and versatility to deal with the diversity of environments and absence of standardization typical of small business information networks. In both cases, when tough problems crop up, technical support fees skyrocket while worker productivity plummets.
By delivering professional know-how when you need it, providing in-depth expertise for critical business applications and offering innovative services such as virtual network hosting, Forward Technologies enables you to maximize the business value of your information systems and minimize support costs.
Forward Technologies recognizes that network security, dependability, and efficiency are just as important to small businesses as they are to large enterprises. The difference is most small organizations don't have the economy of scale to invest heavily in computer technology, large in-house support staffs, or super-sized IT outsourcing contracts. Our fundamental value proposition is the ability to deliver the network support services your business needs at prices you can afford.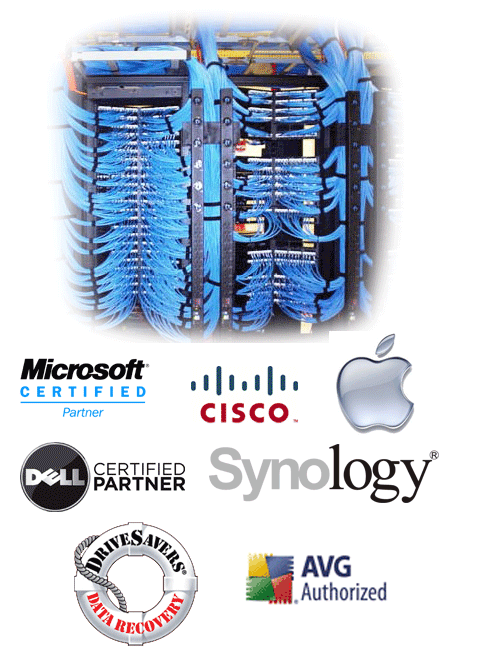 Complete Offsite, outsourced IT Support and Systems Management
Businesses with fewer than 30 employees can almost never justify the cost of hiring a full-time IT resource. Forward Technologies can provide the same services at a fraction of the cost.
Once we certify your existing systems infrastructure our remote monitoring and user help desk support provides your business with the same level of IT safety and security that an full-time IT Director would provide. We can even be onsite if need be for those situations that require a human touch to resolve.
Ala Cart Support  & Technical Services Include:
Emergency Troubleshooting
Network Security Assessment
Network Support
Microsoft Server Support
Microsoft Windows Support
Apple Macintosh Support
Disaster Recovery
Application Customization and Development
Network Infrastructure Consulting
Premise Wiring
Office Phone Systems & Voice-mail
On-site Support Services include:
Computer Installation and Troubleshooting
Temporary Staff Augmentation
Site Relocation
On-premise Consulting
Additional Services include:
Application Server Hosting
Virtual Data Center Hosting
Email Hosting
Email Archiving
Microsoft Office 365 Sales, Setup and Support
Remote Network Monitoring
Security Vulnerability Scanning and Penetration Testing